Forensic Mental Health Columnist - Cheryl Arndt
What is a "Forensic Mental Health Columnist?"
The American Institute for the Advancement of Forensic Studies is proud to work with a top-notch Forensic Mental Health Columnist, Cheryl Arndt. As the Forensic Mental Health Columnist, Cheryl facilitates interviews with professionals in the forensic mental health disciplines nationwide. These interviews are then published in the Forensic Mental Health Insider publication for members of AIAFS.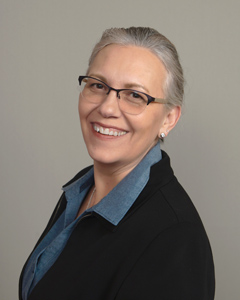 Cheryl Arndt, Ph.D.
Cheryl Arndt, Ph.D., is the Director of Performance Improvement for KidsPeace where she has developed key metrics to ensure quality and safety and where she oversees outcomes and research. Dr. Arndt's experience includes extensive mental health program development and management along with program evaluation and improvement. She has taught numerous undergraduate and graduate psychology courses. As partner in a research company, Dr. Arndt developed quantitative and qualitative services for multiple fortune 500 companies, publishing results nationally and internationally. She received her MA in Psychology from Antioch University Graduate School, New England and her PhD in Psychology from Capella University. Dr. Arndt is a peer reviewer for The Journal of Special Populations and Forensic Mental Health Review. She serves on the boards of the American Psychological Association's Society for Child and Family Policy and Practice and the Section on Child Maltreatment. Along with her certified therapy dog, Merlin, Dr. Arndt volunteers in a program for teen survivors of sex trafficking.