Forensic Mental Health Columnist - Joel Sheagren
What is a "Forensic Mental Health Columnist?"
The American Institute for the Advancement of Forensic Studies is proud to work with a top-notch Forensic Mental Health Columnist, Joel Sheagren. As a Forensic Mental Health Columnist, Joel will be writing articles focused on the topic of Fetal Alcohol Spectrum Disorder (FASD).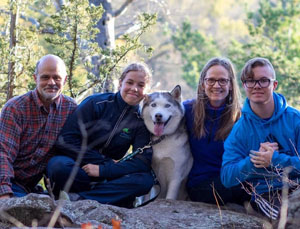 f
Joel Sheagren
Joel is a parent of a 17-year-old son with FASD. His passion for this project is fussed with understanding the daily challenges and disruptive behaviors the brain injury presents and the quest to guide his son towards a successful future. Joel is also a veteran director, producer, photographer, and director of photography, who consistently has achieved award-winning visual stories across the globe, including a CLIO for a public service announcement titled, Shadowhands. He has served the advertising industry worldwide as the "go to" for his creative visuals, resourcefulness, expertise as a problem solver, and delivering superior production solutions since 1978. His film CRACKED ICE just finished running on the Hulu network. Embraced is the most exciting project he has been involved with because of the potential catalyst for starting a meaningful national conversation concerning FASD - for parents, schools and the criminal justice system.