Meet AIAFS' Expert Trainers
Jillian Peterson, Ph.D.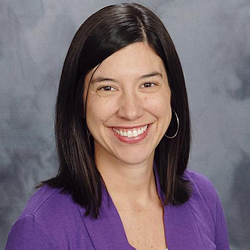 Dr. Jillian Peterson is an Assistant Professor of Criminology and Criminal Justice at Hamline University in St. Paul, where she teaches classes in forensic psychology and research methods. She has a Ph.D. in Psychology and Social Behavior from the University of California, Irvine, with an emphasis on Psychology and Law. Dr. Peterson previously worked as a special investigator on death row cases in New York City, as a research coordinator at the University of Minnesota, and as a jury and trial consultant. She has published multiple articles related to risk assessment, psychopathy, mental illness and crime, and school shootings. Dr. Peterson is currently completing a research study on the relationship between social media and violent crime, and is working with a team to examine files of priests involved in the Archdioceses sex crimes cases.