Meet AIAFS' Expert Trainers
Patricia Zapf, Ph.D.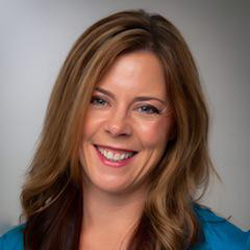 Patricia A. Zapf obtained her Ph.D. in Clinical Forensic psychology from Simon Fraser University in Canada and currently holds the position of Professor in the Department of Psychology at John Jay College of Criminal Justice, The City University of New York. She is the Editor of the American Psychology-Law Society book series; Associate Editor of Law and Human Behavior; and is on the Editorial Boards of five journals in psychology and law. Dr. Zapf is on the Board of Directors for the International Association of Forensic Mental Health Services and is the current President for the American Psychology-Law Society (AP-LS; Division 41, APA). She has published eight books and manuals and more than 85 articles and chapters, mainly on the assessment and conceptualization of criminal competencies. Dr. Zapf was appointed Fellow of the American Psychological Association and Distinguished Member of the American Psychology-Law Society in 2006 for outstanding contributions to the field of law and psychology for her work in competency evaluation. In addition to her research, she serves as consultant to various criminal justice and policy organizations and has a private practice in forensic assessment. She has conducted more than 2,500 forensic evaluations in both the United States and Canada and has served as an expert witness in a number of cases, including the competency hearing of Jose Padilla. Dr. Zapf is the author of Best Practices in Forensic Mental Health Assessment: Evaluation of Competency to Stand Trial; editor of Forensic Assessments in Criminal and Civil Law: A Handbook for Lawyers; and Editor-in-Chief of the recently published APA Handbook of Forensic Psychology. She served on National Judicial College's Mental Competency - Best Practices Model panel of experts and travels throughout the United States and internationally to train legal and mental health professionals on best practices in forensic evaluation.