Meet AIAFS' Expert Trainers
Brittany Miskowiec, Ph.D., MSW, LICSW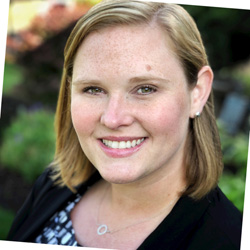 Dr. Miskowiec is a Director on the Board of Directors for the Strub Caulkins Center for Suicide Research. She has worked as a licensed independent clinical social worker in the fields of social work and suicidology for nearly ten years. Her education includes a PhD in Leadership and Human Resource Development with a concentration in Adult Education, Master of Social Work, Bachelor of Science in Psychology, and a certification in interdisciplinary trauma studies.

As a clinical social worker, Dr. Miskowiec has worked with a variety of populations and settings including medical social work, community clinic social work, and school-based social work. She also has extensive experience working with the military and continues to focus on her work with law enforcement, fire, and EMS. In her work with each of these populations and settings, Dr. Miskowiec has focused on suicide prevention, intervention, and postvention.

As the former Director of Psychological Health for the Minnesota Army National Guard and a contracted suicidologist for Wounded Warrior Project, Dr. Miskowiec was instrumental in developing suicide prevention policies for the organizations..

In her work as a suicidologist, Dr. Miskowiec has been the PI on multiple research projects, published articles, and presented at conferences. She is a trainer for internationally recognized Living Works programs such as suicideTALK, safeTALK, and ASIST. She has served as the Director of the Local Outreach to Suicide Survivors team, an active postvention team of individuals who function as first responders to suicide scenes, facilitated survivors of suicide support groups, and children's bereavement groups. She is also certified as one of the twenty-three Psychological Autopsy Investigators by the American Association of Suicidology.

Dr. Miskowiec has taught in higher education for eight years. She currently teaches in the social work program at the University of Wisconsin-Stout.